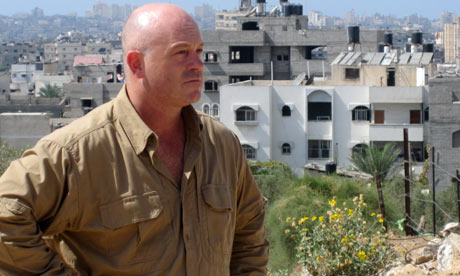 "Following on from his BAFTA-nominated reports documenting the post election turmoil in Kenya and from the front line in Helmand province ROSS KEMP travels to Israel and Gaza to explore a conflict which shapes our world yet remains largely misunderstood."
Part one (Gaza) aired on Sunday and I caught up with it today ...
More TOP notch work from Mr. Kemp, the guy has some serious balls.
Give it a watch, I was quite surprised at the lengths he went (against his own beliefs no doubt) to film from a 'neutral' point of view ... which included.
Spoiler:
I bet Mossad had one or two questions they wanted to ask him afterwards.